Chef Fadime is a high honor graduate of the French Culinary Institute in New York City. After graduating Fadime wasted no time and jumped right into the restaurant scene working as a cook in New York City and Connecticut before opening Fadime's Catering in 2009. In 2012 Chef Fadime along with her husband and son relocated to Brookline and soon thereafter Fadime's Personal Chef & Catering was started.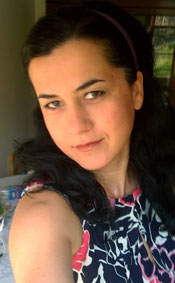 Her passion for cooking began at an early age growing up in Adana, Turkey, situated on the beautiful blue waters of the Mediterranean Sea. She grew up surrounded by the wonderful smells, sights, and tastes that are part of the legacy of Mediterranean cooking. Her mother would show her how to cook by watching and tasting, never with recipes. Her grandmother was a master cook using only the freshest ingredients. Through her mother and grandmother, Fadime learned the importance of cooking with love, care, and patience.
Fadime moved to the United States and followed her dream of a culinary career. At the French Culinary Institute in New York City, she realized how much her rich culinary heritage could enhance her cooking. Fadime's Catering focuses on providing healthy and savory gourmet dishes that everyone will enjoy.
Fadime's Personal Chef offers a selection of Personal Chef services all based on healthy food, fresh ingredients. These include event catering for birthday parties, baby showers, holiday parties, and children's parties; Personal Chef programs on a daily, weekly and monthly basis.